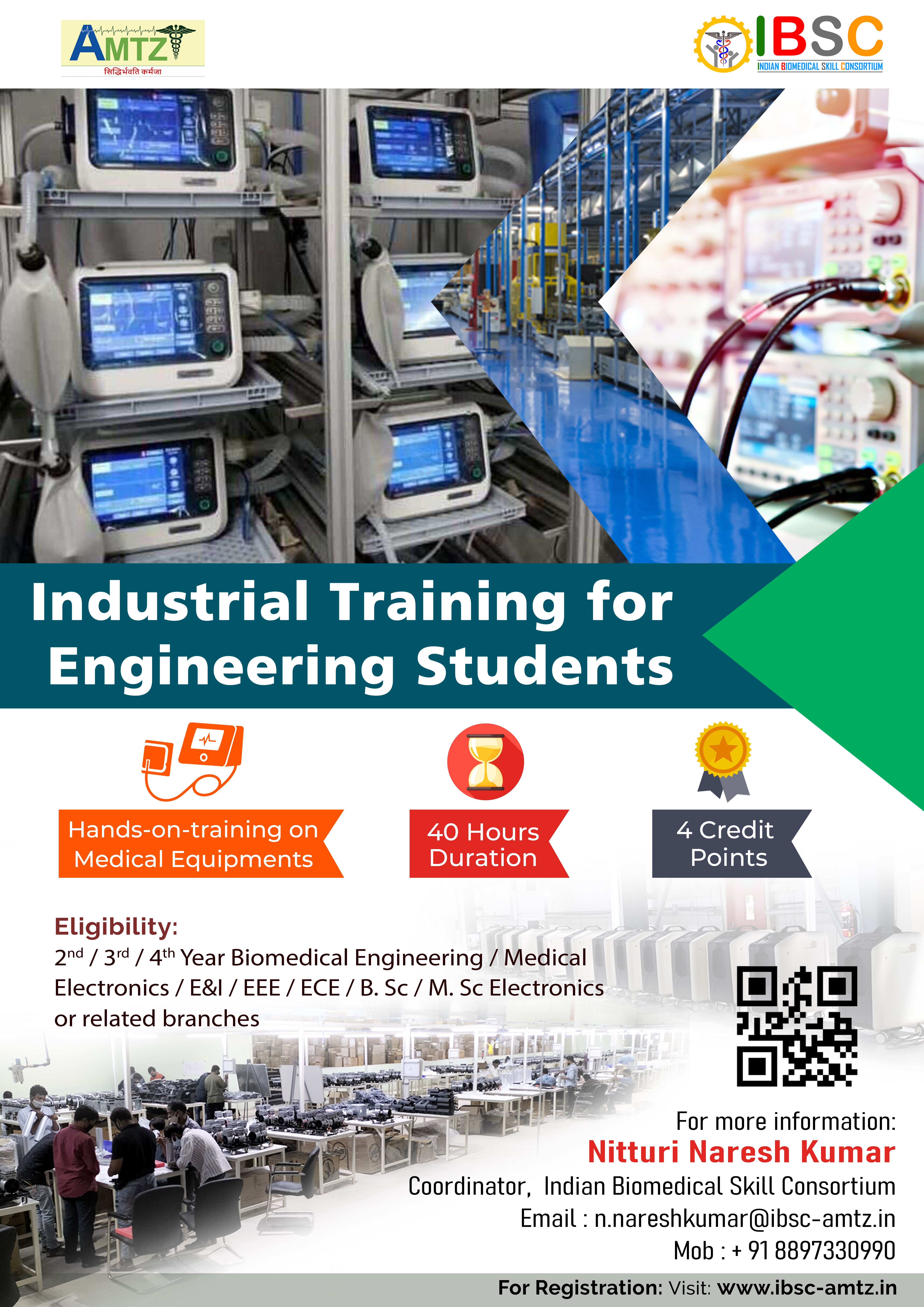 Last Date for Registration: 10th December 2021


Topics Covered:
Hands on Training on Medical Equipments
Visits to Medical Device Manufacturing Units
Duration: 40 Hours
Batch – II:

6th December – 11th December 2021
Batch – III: 13th December - 18th December 2021
Course Fee:
INR 5,000 Per candidates


Any Questions Please contact to

Mr. Nitturi Naresh Kumar
Scientist - D,
Indian Biomedical Skill Consortium


Mobile: 8897330990
Email ID:
n.nareshkumar@ibsc-amtz.in




FAQ


1.
What am I learning in this industrial training program?
In this 40-hour training program the candidates will be given Hands-on training on medical equipment's like critical care equipment's (ECG, Patient Monitor, Syringe Pump, Infusion Pump, Ventilator, Defibrillator & Oxygen Concentrator). They will also learn about the operation and working of the equipment along with its preventive maintenance, calibration and troubleshooting.
2. Who can apply for the Technician Training program?
2nd / 3rd / 4th Year Biomedical Engineering / Medical Electronics / E&I / EEE / ECE / B. Sc / M. Sc Electronics or related branches can apply.
3. Food, lodging and transportation during the training period.
Self-support by candidates; approximate cost INR 250 – 300 per day.